SoPure Dispensers are to be used with Liquid Hand Sanitizer Only
Click on The above logo to see our line of SoPure Hand Sanitizers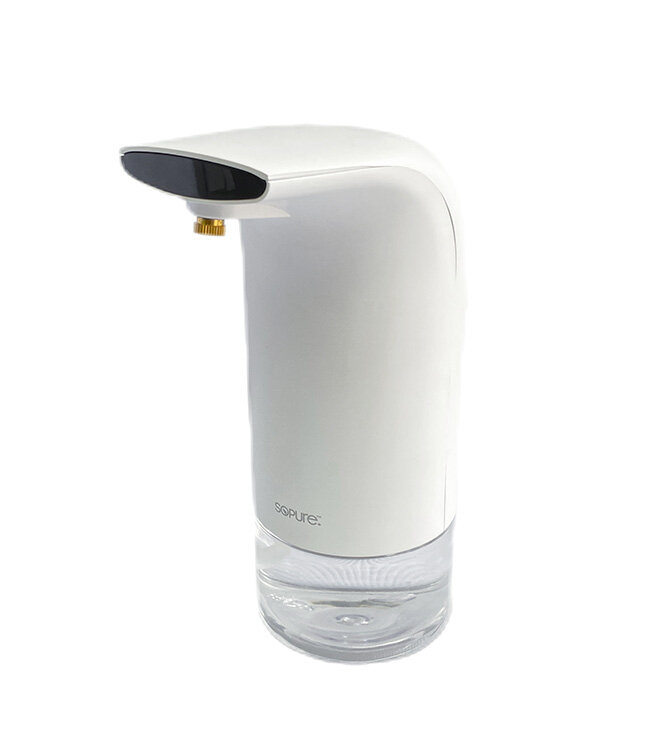 Hands-Free Desktop Dispenser
This contemporary hands-free spray dispenser will look stylish on any desktop while releasing the perfect amount of sanitizer on your hands. Impeccably suited for office desks, bank, retail and restaurant counters, and other institutional spaces.
Dispenser Specifications:
Automatic Sanitizer Spray Dispenser

Capacity: 280ml

Dose: 0.8ml

Approximately 350 sprays

Sensor Distance: 10±10cm

Batteries: AA1.5V*3 PCS (not included)

Colour: White

Type: Desk

For best results place desktop on tray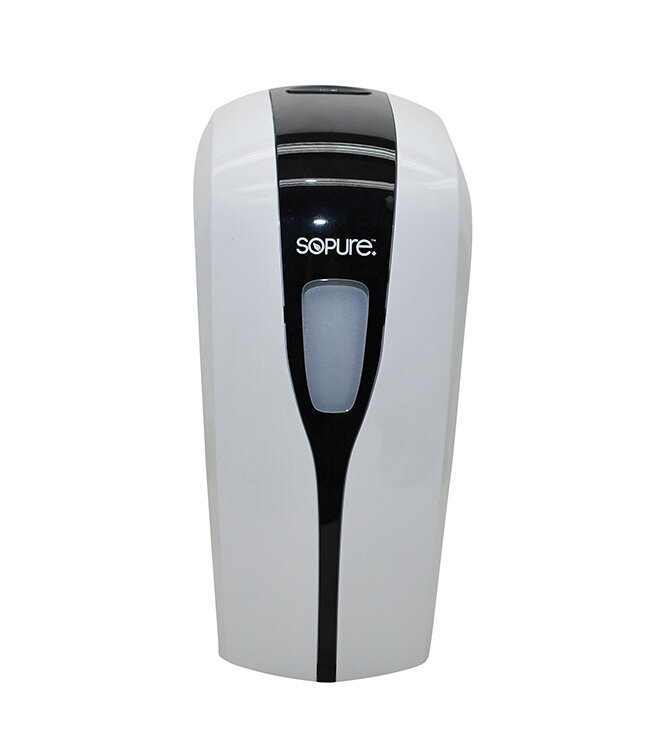 This elegant hands-free spray dispenser can be mounted on walls or on its own stand. Quantity of spray dispensed can be adjusted to suit your needs.
Suitable for public areas such as office buildings, schools, banks, retail stores, hospitals, etc.
Dispenser Specifications:
Product Name: Touch-Free spray hand sanitizer dispenser
Material: ABS/plastic

Dimension: L123*W114*H261.5mm

N.W.: 0.9kg

Capacity: 1000ml

Batteries: 8 pcs AA batteries (not included)

Pump Type: Spray

Two levels of adjustable spray

Colour: white with black accent

Type: Wall or stand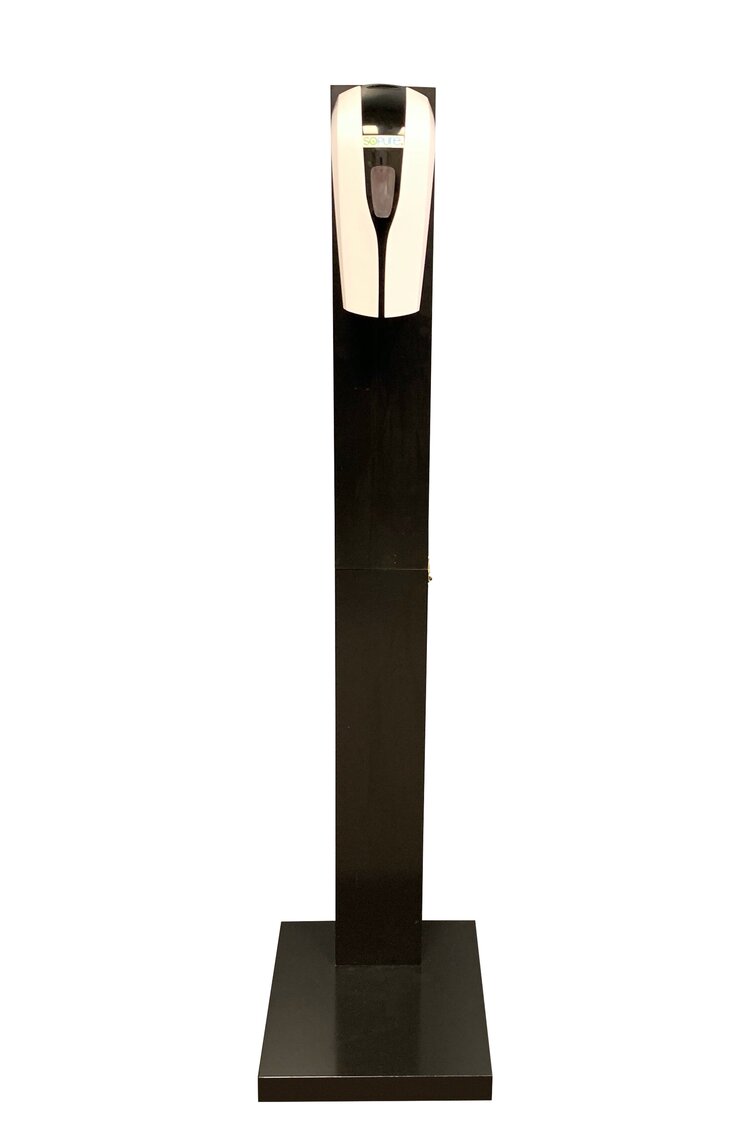 This sleek modern wooden stand comes in two colours – white and black.
Portable and easy to assemble.
Stand Specifications:
Contemporary wooden stand
Material: 3/4" solid plywood
Dimensions: 48 inches high; mounted on 14" x 14" recessed base
Weight: 14 lbs
Available in Black and White